My God! Hardware Can Still Play That Way
Views: 207 Author: Site Editor Publish Time: 2020-07-15 Origin: Site Inquire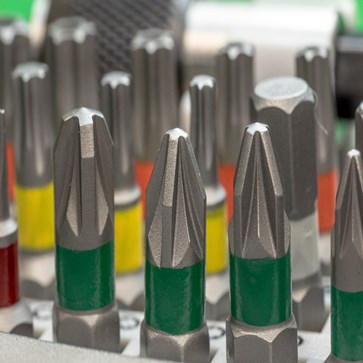 In life, we often prepare some common hardware tools to solve difficult problems. We usually use best screwdriver set and other hand operated tools to solve various installation problems. Today we take a look at some of the novel hardware tools.
(1) Swiss mini pliers:
These multifunctional pliers are made in Swiss. It is very convenient to carry around and is suitable for travelers. The Swiss mimi pliers with as many as 19 functions, can be easily retractable, easy to carry and durable.
(2) Fukuoka multifunctional claw hammer:
This is a versatile and practical claw hammer with modern craft technique. It can be used to remove scales, open bottle caps and solve all kinds of small problems.
(3) Multi-function screwdriver:
This is a 25 in 1 mini screwdriver set. No more design, overall more simple, but also small volume, easy to grasp one hand. It's much smaller than a regular screwdriver set, but it has all the same features. From ordinary flat head screwdriver and phillips screwdriver to tri wing screwdriver, pentalobe screwdriver and even bizarre shapes, you can find them here. Easy to remove notebook, TV and other common household appliances. The grip adopts non-slip design, making it easier to use.
(4) Universal tap wrench:
This multi-purpose wrench is for the bathroom which is made of carbon steel. The air in places like bathrooms and kitchens can be relatively humid and require constant cleaning and maintenance. It is easy to remove basin drainer, faucet bubbler, shower faucet, kitchen faucet, basin faucet, spool gland and common 4-point interface hose by this wrench.
(5) Multi-functional vegetable scissors:
In the process of processing ingredients, often due to bone hard or meat is not easy to cut unnecessary injuries, with the scissors easily to deal with problems in the kitchen. This pair of scissors is a good helper for women. With them, we can easily cut vegetables, bones and meat, etc.
(6) Solid kitchen hanging pole:
This is a solid stainless steel kitchen hardware pendant, easy to receive kitchen utensils and save space. The pole is not easy to deform because it's a solid material.
(7) Non-contact measuring pen:
When watching TV insurance suddenly burned out, let the husband to repair too dangerous. With this inductive stylus, you don't need to touch it to know if it has power. How safe! Due to the embedded smart chip, the response is sensitive and the result is accurate.
(8) Small hand saw:
This is a light and beautiful tool. Because it is the use of the hand screw enlargement piece, easy to add force, easy to lock. A large saw is not as efficient as the blade of this small saw.
In addition to the above several novel hardware tools, there are also many tools bringing us convenience, such as battery powered hand tools, small battery operated screwdriver, hand operated drill, etc. Using these innovative tools for household chores and electrical repairs has become fun.