Tools to Get You Started Working on Your Own Car
Views: 252 Author: Site Editor Publish Time: 2020-09-30 Origin: Site Inquire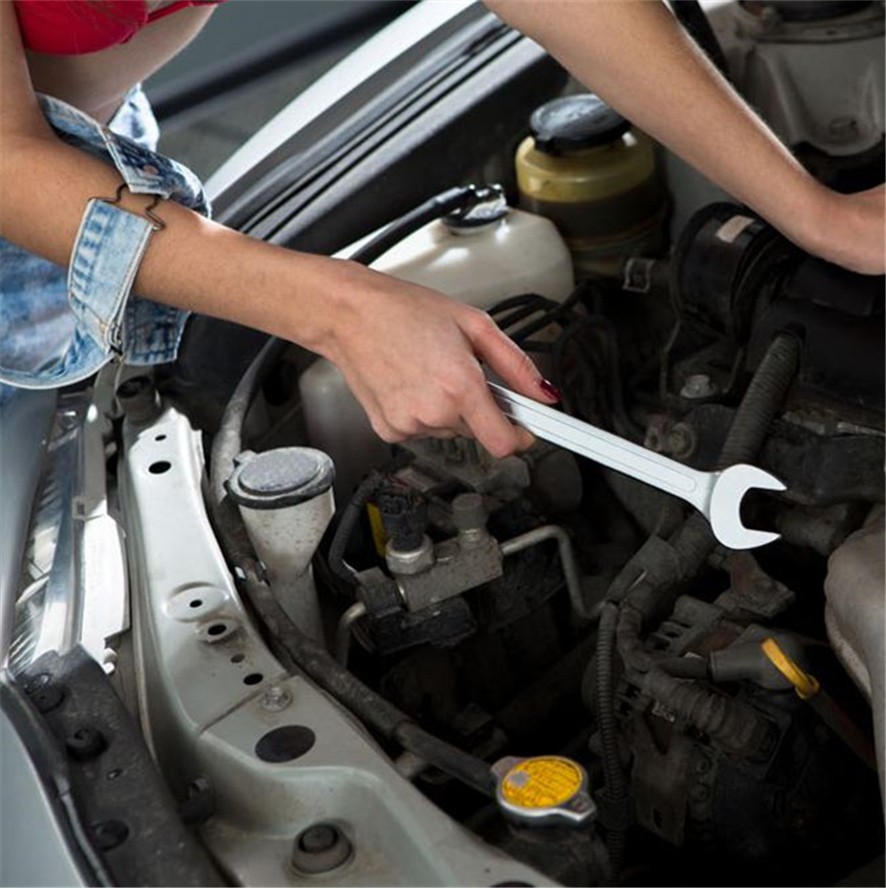 Whether it's an old jeep or a new Prius, you can avoid dealerships or car repair shops and do car repairs by yourself. You will find that doing it by yourself can save time and money, and if a failure occurs, you will have the confidence and expertise to solve the problem.
You can't just drag the basic household toolbox to the garage. The car mechanic's tools are different from the woodworking and regular DIY tools you may already have. Here are the basic hand operated tools you need to get started.
1.

Socket Sets
The socket set is arguably the tool you need most when you use it in a car. A suitable set of mechanics tools should include standard sizes, metric sizes, as well as drives and slots of 3/8 inch, 1/4 inch or even 1/2 inch. Extensions and thin-wall sockets are also useful in certain situations. The common socket set includes screwdriver socket set, battery operated socket wrench, etc.
2. Pliers and

C

utting

P

liers
You will do a lot of electrical projects on the vehicle, such as installing a stereo host, speakers or connecting new headlights. You will need pliers of various sizes as well as wire cutting pliers, wire stripping pliers and needle nose pliers.
3. Torque

W

rench
Beginners usually ignore setting the nut to an appropriate torque. Over-tightening the nut will cause the bolt to shear and is more difficult to remove when it needs to be removed. Use a ratchet torque wrench to ensure proper tightening. To adjust the torque, simply turn the bottom handle and align its top with the specified torque printed on the tool. Tighten until you hear two clicks, and then finish.
4. Wrench
The battery powered wrench set is a must for any mechanical toolbox. We like the ratchet wrench kit, which has open sides and a ratchet box end, so there is no need to remove the wrench every time you turn.
5. Screwdriver
Get a full set of screwdrivers, including a larger flat head screwdriver which can double as a small prying tool, and a very small screwdriver which enough for electronic work.
6. Dead

B

low

M

allet
When encountering to remove the stuck bolt. Hitting this hammer a few times, maybe heating it up again, it can loosen almost everything. This mallet is covered with molded polysilicon material to prevent damage to the metal surface.
7. Work

L

ights
In winter, working late at night is common, and you need a good work light to prevent parts from being lost and illuminate your working environment.
8. Latex

G

loves
Latex gloves are preferable to regular work gloves because they are disposable. Reusable work gloves quickly become greasy and dirty, and there is no easy way to clean them.
9. Zipper

T

ie
Zipper ties are ideal for binding cables and wires together and away from hot moving parts. They also keep everything neat, which makes it easier to work on the vehicle.
10. Multimeter
The multimeter can be used not only to measure the resistance and voltage in the circuit, but also to measure the main parameters of the transistor and the capacitance of the capacitor. Fully proficient in the use of multimeters is one of the most basic skills of electronic technology.
11. Impact

W

rench
The battery powered impact wrench can quickly remove the nut, but be careful not to remove the nut too fast.
12. Lubricants and

D

etergents
Mechanical moving parts need to be cleaned and lubricated regularly, so you need some liquid spray to help complete the process.
13. Drip

T

ray
Use a drip tray or at least a piece of cardboard to collect oil and liquid that fell from the car. This will prevent stains on the garage floor.
14. Desiccant
Carry a bag of desiccant or cat litter with you to absorb any oil or liquid that may have missed the drip tray and spilled on the floor. The faster the treatment, the less likely that unsightly oil stains will appear on the concrete floor.
Of course, you can also prepare other tools, such as electrical tape, factory service manual, etc., depending on your own situation.