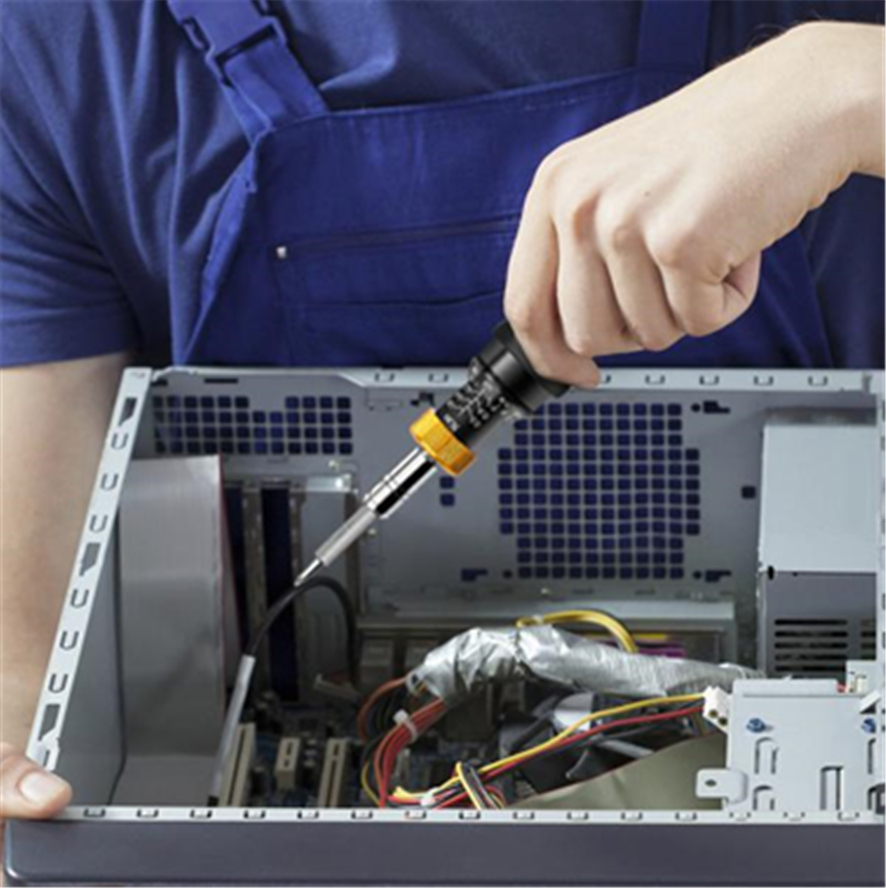 Every job has a tool. It is important to use tools correctly. For example, the longest tool is best used for leverage, so that it does not require too much physical effort. Use a vise grip pliers to hold or stabilize the object instead of holding it by hand. Tilt the object to avoid bending your wrist. Use carts to carry heavy objects. Therefore, tools play an important role in our daily life.
The National Institute of Occupational Safety and Health provides many useful guidelines for the use of

hand

operated

tools

.
1. Keep your wrists straight, avoid bending or rotating your wrist.
Solution: Bend the tool, not the wrist. There are many types of bend handle tools. "Handshake" is the neutral position of the wrist.
2. When using heavy tools, avoid standing in one place.
Solution: Reduce the size and weight of the tool. To avoid straining the neck, keep the elbow low and bend slightly when using heavy tools.
3. Avoid putting pressure on soft tissues, such as palms or fingers. Tools that create pressure at the base of the palm can interrupt blood circulation and nerve function.
Solution: Look for tools that are reasonably designed to make the finger groove fit the worker's hand. Short-handled tools have less pressure on soft tissues.
4. Avoid using or holding tools that require a lot of grip.
Solution: The grip surface of some tools is compressible. This is usually better than hard plastic.
5. Avoid using tools that require finger grips.
Solution: Choose a tool that uses a manual electric handle.
6. Avoid tools with sharp edges and pinch points.
Solution: Choose a tool that does not cut or squeeze your hands or fingers while wearing gloves.
7. Avoid using tools that require finger movements to operate.
Solution: Select a tool with a large switch so that all four fingers can operate the tool.
8. Keep hands away from heat and cold sources. Excessive temperature will affect hand agility.
Solution: If possible, change the working position and/or wear gloves.
9. Avoid excessive vibration. Excessive vibration can adversely affect circulation.
Solution: Choose tools that have the function of controlling or limiting the transmission of vibrations to the limbs and the entire body.
10. Wear suitable gloves. Wearing tight gloves will press on your hands. Loose gloves will reduce grip. Generally, gloves affect flexibility and grip.
Solution: Provide gloves of various sizes.
Safe Operating Tools That Cause Limb Vibration and Whole Body Vibration
Some power tools vibrate or transmit vibration to the operator's arms and hands (or legs and feet). Continued use may cause the development of white finger disease (Raynaud's phenomenon). Symptoms include pain in the wrist and muscles of the forearm due to restricted circulation, tingling, numbness, and whitening of the fingers. In fact, the vibration of impact tools (such as riveting tools, cordless impact wrenches, etc.), grinders, battery operated air hammers and battery operated hand drills, and chain saws can affect the entire body.
The following suggestions are provided to help you reduce the risk of work-related musculoskeletal diseases (WMSD) from these types of tools.
1) Select a battery powered hand tool that has anti-vibration control and/or handles coated with vibration-damping materials.
2) Maintain power tools correctly. Make sure the tools are balanced, clean and lubricated.
3) Wear gloves designed to absorb or reduce vibration.
4) Assign more than one employee to the work that requires operating vibration equipment or tools.
It can be said that the power to avoid work-related musculoskeletal diseases is in your hands! Whether you use hand tools or power tools to complete tasks, remember that your entire body is involved. Your posture and physical function as well as the choice and use of tools play an important role in avoiding injuries.
Our company provides various ergonomic tools, such as battery powered chisel hammer, best cordless impact wrenches, visa grip locking pliers, precision screwdriver set, etc., which can make our work easier and more effective. Please contact us for more information.