How to Use a Precision Screwdriver
Views: 349 Author: Site Editor Publish Time: 2020-08-04 Origin: Site Inquire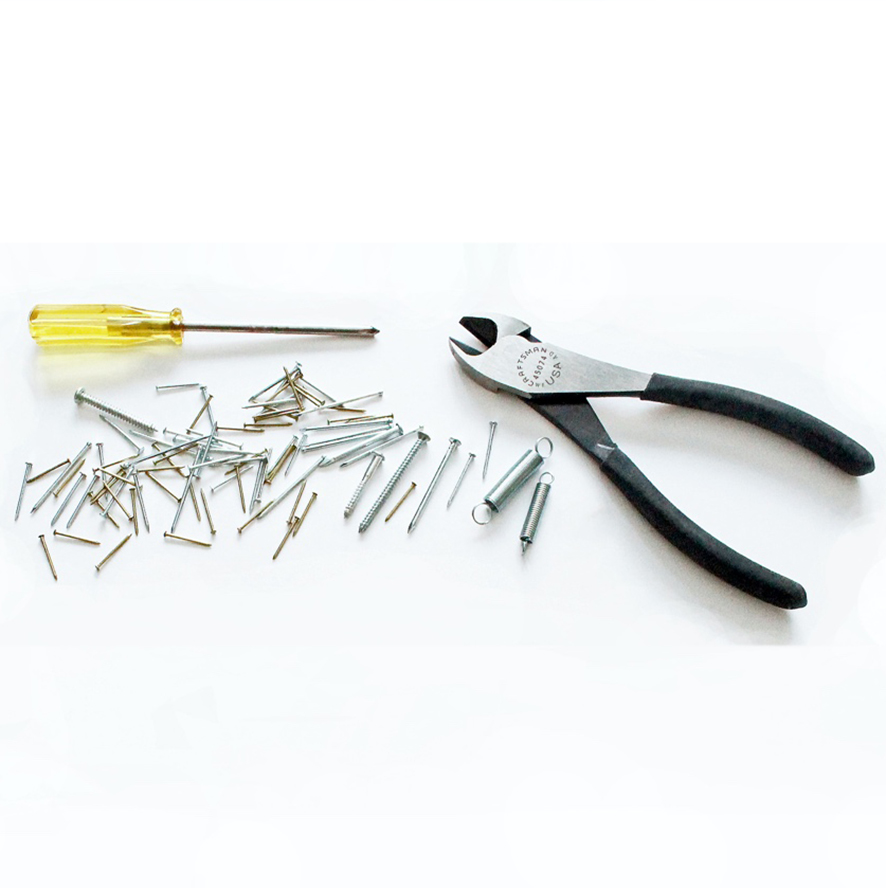 Used primarily for work on small, intricate devices, a precision screwdriver is a hand tool with a similar intended use as a standard screwdriver but possessing a smaller form factor and a sleeker handle design. Sometimes referred to as a jeweler screwdriver, these small tools feature narrower sizings of the flat head screwdriver and cross head screwdriver designs as seen on their larger counterparts.
Precision screwdrivers are like regular screwdrivers. But unlike a standard Phillips or flat head screwdriver, precision screwdrivers come with a number of interchangeable heads that can be switched in and out depending on the project at hand.
The screwdriver bits handle of a precision screwdriver also differs from a standard design in that it is most commonly straight and thin as opposed to the bulky handles on regular screwdrivers, which are designed to provide purchase to grip the tool while twisting.
It is easy to find a precision screwdriver fitted with a freely rotating bezel on the bottom, or heel, of the screwdriver handle. This feature allows some pressure to be applied to the screwdriver with one hand or finger while the handle is being rotated beneath the bezel. By providing the option of controlling applied pressure with one hand and rotational force with the other, a far more controlled operation is possible.
Step 1
Determine what type of screwdriver head you need for your project. There are far more than just two types of screwdrivers. There are security screwdrivers, electronic screwdrivers, precision tech screwdrivers and others. Your precision screwdriver set could have anywhere between five and 50 heads.
Test out screwdriver heads without putting them into the screwdriver handle by simply holding them by the top of the head and seeing if they fit. This will save you a lot of time and trouble in whittling down the head options.
Step 2
Remove the old screwdriver head from the precision screwdriver handle and replace it with the new one sized to fit the project you are working on. Precision screwdriver heads are easy to swap, and normally just entail lining up the hexagonal shape of the head with the hexagonal hole in the screwdriver handle.
Step 3
Use the precision screwdriver and correct head to tighten or loosen the item you are working with. If you start to work and the head doesn't fit right, go back to your set and see if you have anything more appropriate. If not, you may have to improvise.
Precision screwdriver sets come with a lot of small and similar looking pieces, which can make them hard to keep organized. Luckily, most sets also come with a useful case. Use the case to keep organized and save time.
The requirement for precision screwdrivers has become more prevalent as technology has progressed to a point where several very small-scale home repairs are being carried out. This change in the way electronic devices are maintained, along with hobbyist electronic works, has led to these tools becoming increasingly easy to locate and purchase. Due to the size of electrical components utilized in devices in the home, regular-size screws would be awkward to install and impractical in smaller-form devices.