The Top 5 Best Household Tool Kits & Tool Sets
Views: 267 Author: Site Editor Publish Time: 2020-09-22 Origin: Site Inquire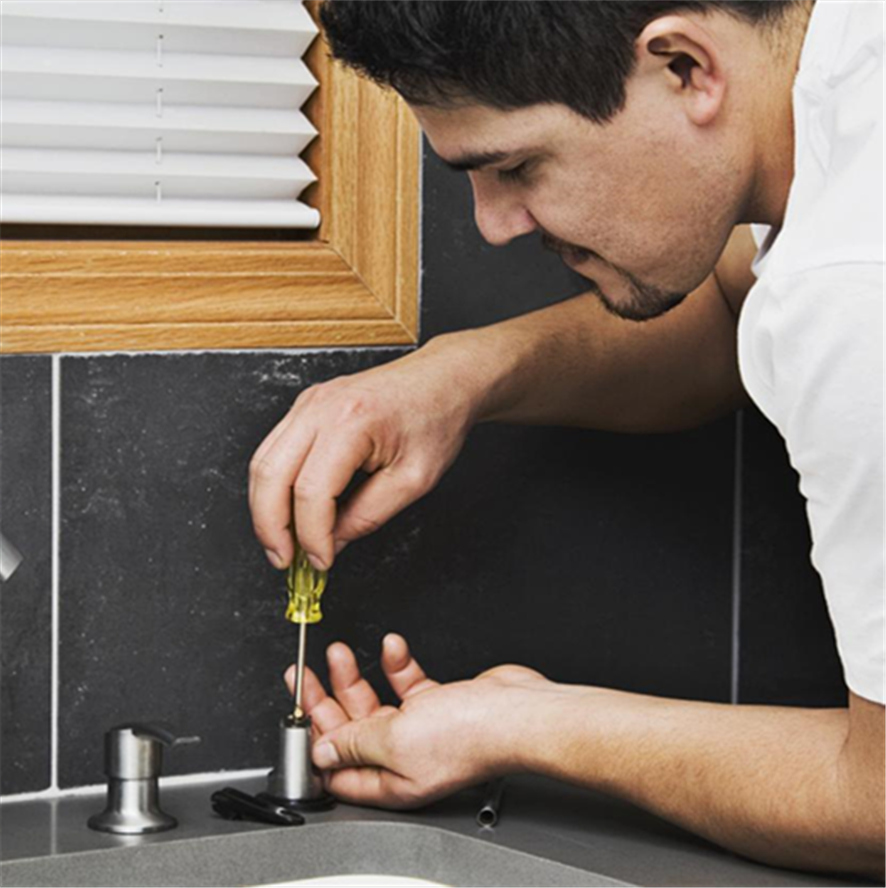 If you are the first-time house owner, or just want to be more active in the house, you need the best tool set to help you. Choosing a good metal toolbox can be difficult. However, it may be more difficult to choose a home toolbox or starter kit. The reason is that a great household tool kit contains various small tools.
Choose one or more tools that may be needed for a home DIY project. If you don't know which toolkit you may need, please check this purchase guide. We have selected the 5 best household tool sets, they are very suitable for any home.
1. Best

C

hoice:

SHUANGJIAN

100-piece

H

ousehold

T

ool

K

it

s
Shuangjian's 100-piece household tool kits are unique in our selection. This household tool kit contains some unconventional tools not found in other tools. In addition to standard tools such as hammers, tape measures, utility knives, combination pliers and screwdriver sets, the kit also contains small tools for construction, repair or maintenance of precision electronic equipment, test items and hardware upgrades.
Main Features:
1) Contains 100 separate tools, can cover various application scopes.
2) Including all necessary basic tools, including battery operated air hammer, tape measure, utility knife, pliers sets and precision screwdriver sets.
3) Includes non-standard tools for more advanced maintenance and home upgrades.
2. Vastar 102

H

o

usehold

R

epair

T

ool

K

it

s
Vastar 102 household repair tool kits have a good price. Although they are not the cheapest home repair tool kits, it comes with 102 most commonly used tools. These tools are durable and can also be used at a professional level. Vastar Tools also provides many other high-quality toolkits. The advantage of Vastar home repair tool kits is that it contains 102 tools, has an 18-month warranty, has an ergonomic handle, and is a sturdy small tool set. However, since the Vastar home repair tool kit is moderately priced, the plastic housing is somewhat thin.
3. Apollo Tools DT9706

O

riginal 39

P

ieces

U

niversal

M

aintenance

M

anual

T

ool

S

et
Apollo Tools DT9706 original 39-piece universal maintenance manual tool set is a cheap and high-quality household tool set. The tool kit comes with 39 gadgets. Some of the more popular tools are battery powered chisel hammers, pliers, tape measures, utility knives, small screwdrivers, hex wrenches, scissors, etc.
According to the manufacturer, the kit has a lifetime warranty and the tools are "made of high-grade steel alloys that are resistant to corrosion." They also have "non-slip comfort grips that provide extra torque." The storage box is smaller than others because there are fewer tools used in the kit. This is a good choice for those who need the basic home repair tools.
4.

SHUANGJIAN

95-piece

Household

M

echanical

R

epair

T

ool

K

it-

U

niversal

H

ousehold

H

and

T

ool

S

et
SHUANGJIAN 95-piece household mechanical repair tool kit contains 95 small hand operated tools. The attached tools include screwdriver, combination wrench, ratchet handle, long nose pliers, etc. The tool has been heat-treated to give it greater strength and durability.
Main Features:
1) Includes many advanced tools not seen in other tools, such as combination wrenches, ratchet handles, long nose pliers, etc.
2) The tool is heat-treated to make it more durable and not easily damaged
3) Very suitable for use in cars, RVs or ships.
5. DOWELL 90

Household

T

ool

K

it
DOWELL 90 household tool kit is an excellent all-round home or apartment tool kit. It has 90 individual tools including tape measure, spirit level and utility knife with replacement blade. It also has a spare box containing nails, screws and other small parts. According to the manufacturer, the tools were heat-treated and chrome-plated to prevent rust and corrosion.
Please choose the suitable household tool kits according your own need, if you want to have the complete tools, you can choose SHUANGJIAN 100-piece household tool kits.