These Five Tools Should Be Left In Your Car
Views: 302 Author: Site Editor Publish Time: 2020-08-06 Origin: Site Inquire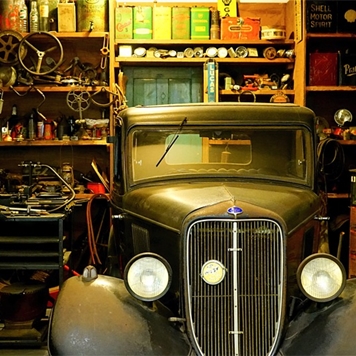 When you travel by the car, you may encounter some accidents. If you can stay safe during the trip, it will add a lot of fun to the trip. As a car owner, driving should not only be comfortable, but also pay attention to safety. When the car leaves the factory, the manufacturer will provide some on-board supplies. At the same time, we will also use some things in the use of the car. Here are some space-conscious tools that can help you feel secure and save you time. When it comes to manual tools, do you think of hand operated drill, hand operated drilling machine or manual edger, etc. But this is not the kind of tool that cars need.
1. Safety Hammer
Never underestimate the safety hammer! This little tool can save your life in the event of any accident. This product helps you escape from an overturned or damaged vehicle by cutting off a jammed seat belt and breaking windows. It can also be easily installed using double-sided tape or velcro. In addition, the safety hammer is equipped with luminous needles, so it can be found even in dark or dark environments. You can make it an important protection in your life.
2. Multi-Function Wrench
You can conquer everything with this wrench. The tool is only 10 inches long and weighs a few pounds, but it can be used with dozens of nuts and bolts of different sizes and styles. Each end of the wrench has a four-side rotating spline with a small fixed sleeve spline at one end and a larger replaceable spline head at the other end.
3. Traction Belt
You never know when your car will run out of steam and need traction. Although this traction belt is small, but it uses double-slit braid, very strong. Not only can be used for trailer, but also can be used to pull dropped debris to your own position or move heavy objects out of the store.
4. Speed Charger
If you drive a rechargeable car, speed charging is necessary. It can quickly increase the power of a car's battery, which is twice as fast as an ordinary portable charger. Its functions include multiple charging modes, electronic button control, microprocessor control and automatic operation. Speed charger is a great tool to boost the car battery when the battery is low. With it, you don't have to worry about losing power and not finding a charging station.
5. Multi-Function Tool
The tool has many functions, including peeling, bending wires, cutting through plastic and even opening beer bottles. This versatile tool is an important complement to the security suite. It can solve almost a few small problems on the journey. In addition to the usual knives, the utility tool includes some hand operated tools, such as pliers, wire cutters, manual saws, scissors, files and multi bit screwdriver. Whether you need a flat head screwdriver or a phillips screwdriver, or a tri wing screwdriver, you can find it here.