What Tools Are Necessary For A Family Toolbox?
Views: 208 Author: Site Editor Publish Time: 2020-07-31 Origin: Site Inquire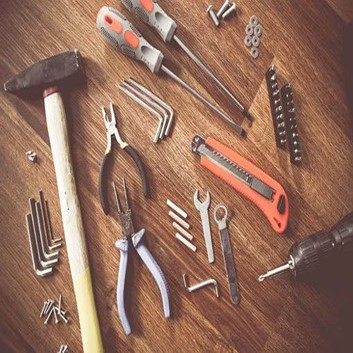 A toolbox is something every family must have. Some tools may not be used very often, even once a year, but are essential. With these tools, when an accident happens, you can avoid rushing around or missing important things.
The toolkit: If you are collecting hand operated tools for your house, be sure to store them in a strong and protective store for protection. This is not to say that the toolbox has to be expensive. You can find an available kit at all prices, even for small homes and apartments with little storage space.
The hammer: This is the most important manual tool of all and absolutely must be placed in the toolbox. With it, you can do anything from flip charts to decorations. If you only want to choose one hammer, a claw hammer is a good choice, which has a steel head on one side and a ram's horn on the other that you can knock out nails.
The tape measure: It is necessary to accurately measure various dimensions during decoration in order to avoid unnecessary waste, including time and money. Keep the tape measure in your tool box.
The level: You need to use a level when you're hanging a picture to see if it's hanging correctly. Although there are now advanced laser levels which are expensive, it's unnecessary for family use. So standard torpedo levels are still a common and low-cost option. They use bubbles in three transparent, liquid filled vials to give you visible evidence of the level.
The screwdriver: Since there are many different screw types, it is best to prepare a wera screwdriver set which have a variety of screwdriver types, including phillips screwdriver, flat head screwdriver, and tri wing screwdriver, etc. The screwdriver plate can be inserted into a suitable screw for installation or removal. In order to save space and money in the toolbox, multi bit screwdrivers are a good choice.
The pliers and the wrenches: Although pliers and wrenches both provide extra grip and leverage for various items, it's best to have one each. Pliers are suitable for pulling out nails, or for bending or even cutting short wires, while wrenches are suitable for tightening or loosening pipes or turning nuts.
The utility knife: It is made of hollow plastic or metal handles and has a retractable blade. Utility knives are helpful for everyone who like do by themselves. Practical knives are useful in every home, for quick cuts of cardboard, plasterboard, or carpet. But use it usefully.
If you have the tools mentioned above, I'm sure that you can solve the basic housing problems you encounter. Of course, you can also prepare other things such as hand operated drill and manual saw, according to your own needs.