Vehicle Maintenance Tools For Beginners
Views: 300 Author: Site Editor Publish Time: 2020-08-04 Origin: Site Inquire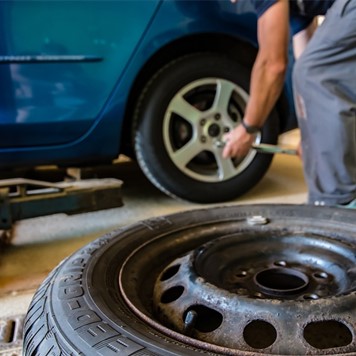 When you make up your mind to repair your own car or truck, the first thing you think of is the toolbox. Assembling the toolbox is a very difficult task. There are various answers to the question of which car repair tools are needed. If you spend too little money, you may be unprepared so that you may not have the tools for the next repair, or you may be caught off guard by damaging the tools in use. But if you spend too much money, you may be annoyed by the tools lying in the tool box with dust. At the same time, you may show your skills at home when you have time, but you may have to go to the garage to repair the car.
Before you start your own car repair journey, make sure you have all the tools in your toolbox. This will make your repair easier and faster. If you want to make things simple, there are some very good tool kits out there. They are all made up of experienced craftsmen with different price levels. You can choose according to your needs and budget. In fact, every mechanic has his or her own "most important tools" list. However, since you are just getting started, we will provide you with a list of basic tools to help you get started.
1. Basic Tools
Basic tools can help us with some basic repair work. There are a variety of hand operated tools, such as hand operated drill, wera screwdriver set, manual mitre saw, etc. But here are some of the more commonly used tools.
(1) Screw driver;
(2) Hex key wrenches;
(3) Open-ended spanners;
(4) Oil filter wrenches;
(5) Ratchet drive is 1 / 4 and 3 / 8 respectively, which may be 1 / 2;
(6) Nippers;
(7) Extender;
(8) Socket;
(9) Torque wrenches;
(10) Pb blaster or other penetrating oil;
(11) Work light, fluorescent lamp or LED;
(12) Pliers (sometimes necessary);
(13) Service manual;
(14) Channel locks;
(15) Crescent wrenches;
(16) Circuit breaker or impact gun.
2. Safety Equipment
In the process of repairing the car, some accidents incurring is inevitable. Therefore, for your own safety, it is necessary to prepare some protective equipment.
(1) Goggles;
(2) Fire Extinguisher;
(3) Oil spill collector;
(4) Protective gloves;
(5) Rag;
(6) Wire spanners.
3. Electric Tools
In addition to manual tools, electric tools are also essential in repairing cars. Electric tools (such as battery operated screwdrivers, battery operated jack hammer and battery operated socket wrench) can help us understand the parts to be repaired, and they also bring us convenience.
(1) Circuit tester;
(2) Digital multimeter;
(3) Wire shears;
(4) Crimping tools;
(5) Wire strippers, no teeth, please.
4. Notes On Tool Brands
After reading the above content, the problem about which tools are indispensable for beginners should be solved almost. So, what brand of tools should I buy? Each price level tool provides its own value. It will depend on your budget. Shuangjian Tools CO is a good choice. Our company mainly produces materials, including PVC transparent granules, colorful transparent spins with double color handles, double color screw sets, screw sets with flat head screwdrivers, tri wing screwdrivers and other kinds of screwdrivers and other tools. We always adhere to the aim of "the quality is the basis of an enterprise".