The Hand Tools You Really Need
Views: 204 Author: Site Editor Publish Time: 2020-07-13 Origin: Site Inquire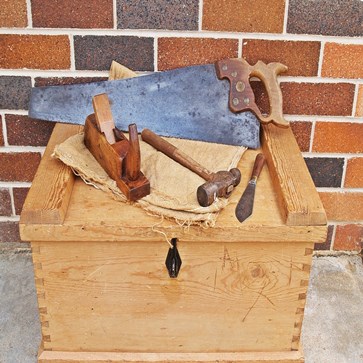 Perhaps many carpenters (or soon-to-be carpenters) are excited to start using hand tools. If we blindly buy all the hand tools, it will cost a lot of money, or some tool will never be used. There are more and more electric tools nowadays, such as battery operated chisel, battery operated screwdrivers, battery powered hand drill, etc. Power tools are generally more expensive than hand tools. Through this article, I would like to recommend some more practical tools for novice carpenters. Let beginners do not waste money.
What hand tools do I need now? The answer to this question varies from person to person, because everyone wants to make something different. Ask yourself what you want to make before choosing hand operated tools.
Here is my summary of the beginner's tools list:
1.The Jack Plane
The Jack Plane can smooth and square the rough boards. It has a perfect length, so that it can flat the parts of most size furniture. This plane is able to be used to taper table legs, flat bevels or any other task. So, I strongly recommend getting one jack plane. If you own a Jack plane, be sure you have learn how to adjust and sharpen the plane. As long as you can adjust, to make the best use of things.
2.Hand Saw
Remember! hand saws, not panel saws. By definition, a handsaw is 24 to 28 inches long, has a lower inclination (number of teeth per inch) and is more aggressive when used. When you first start using it, you don't have to worry about whether it's a crosscut or rip filed saw or manual mitre saw. But I would like to recommend a crosscut saw for you, because It cuts more slowly and cleanly. You can use this to practice sawing and give yourself confidence.
3.Chisel
On the starting, you just need 1/4, 3/8, and 1 chisels. I recommend buying antique because steel is easily sharpened and gets sharper the longer you use it. You only need buy 3 chisels as beginning. These will become the tools you use for joinery and finishing shapes. Chisels are probably the most versatile woodworking tool available, and once you're comfortable with them, you can do almost anything!
4.After Saw
It will act as your precision saw after you buy it. You will use it to cut smaller parts to the final length. It should be fine-tuned to produce joints that do not require additional work. As same as the Jack plane, I recommend you to buy a new saw rather than an old. Your job would be very complicated without the back saw.
5. Coping Saw
If you don't have curves in your design, skip this step. Although the coping saw have capacity and Angle constraints, it can allows you to get out of line and may be surprised at how you can add a soft curve under the end table apron to change the overall look.
The above tools are more suitable for beginners, according to your own needs to buy. Now the problem comes again. You may ask:" Where to buy?". Our company have all the products including manual or electric. Except for some products used in woodwork, there also are screwdrivers such as tri wing screwdriver, flat head screwdriver, pentalobe screwdriver and so on. In addition, we also have tools for the lawn including manual lawn edger, manual weed wacker, etc.